Employee Volunteer Spotlight
Exceptional people doing positive things
Jordan Bartucca
Jordan Bartucca, MicroCare Inside Sales, helps build community in more ways than one. Jordan was instrumental in building (no pun intended) a relationship with the Hartford Area Habitat for Humanity. Jordan and the MicroCare Cares team participated in a Habitat build day in Hartford, CT. They painted trim, installed floors and fitted cabinets. Thanks to Jordan and the team, six deserving families are now proud homeowners.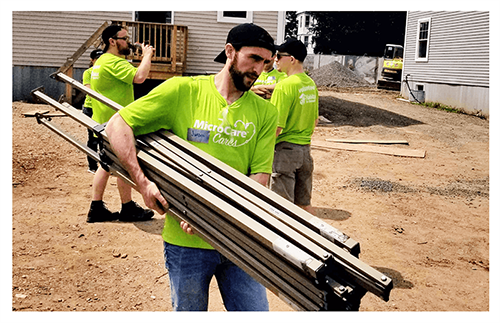 See all employee spotlights
MicroCare employees exhibit exceptional character every day, embracing the opportunity to give back to the communities in which they work and live. We salute our workforce for investing their time, talent, and generosity as community volunteers.
Lenny Gardner, MicroCare receiving clerk, has a heart of gold. Although he doesn't typically participate in organized charity groups or fundraisers, he is always helping those in need, particularly children. Many times, when kids can't afford a baseball mitt or sneakers or a warm coat, Lenny is there, without publicity or recognition, to provide them.
"I have no plan for it," Lenny explained. "People are suffering. I see their need and I just follow my heart".
Soon, Lenny and his daughter, Tiffany Crockett, plan to offer free universal arts self-defense sessions for Seniors. "We're hoping it will motivate them get out do something together, instead of being alone," Lenny said with a smile.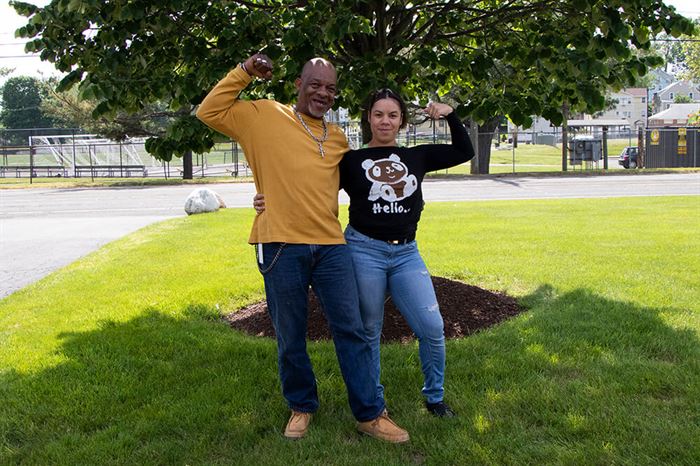 Stephanie Wood, MicroCare Sales Assistant, brings new meaning to the term "giving of oneself". Stephanie recently donated 10 ½" of her own hair to Locks of Love, an organization whose goal is to return a sense of self, confidence and normalcy to children suffering from hair loss. Stephanie's long ponytail was cropped by Lauren Green at Crafted Hair and then sent to Locks of Love to be made into wigs and hairpieces at no-cost for kids who've lost their hair due to accidents, illnesses and other medical conditions.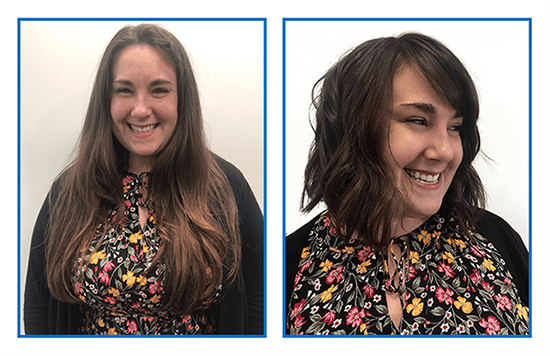 As the MicroCare Senior Chemist, Elizabeth is enthusiastic about fostering new scientists for the future.
Elizabeth volunteers as a board member for the Farmington Public School Foundation (FPSF). It is an IRS 501(c)(3) non-profit group that provides grants for unique learning programs outside the standard curriculum including additive manufacturing design, prototype CNC machining and media production.
Elizabeth also works directly with students by mentoring a girls Junior Engineering Club and Lego League team. She also hosts school groups at MicroCare.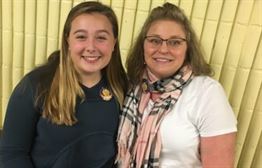 John and his wife Judy, who is a brain tumor survivor, continue to support an organization they helped found back in 1993. Greymatters.us is an IRS 501(c)(3) non-profit brain tumor support group. It is dedicated to providing emotional and logistical support to brain tumor survivors and their families. "If we have just helped one person's life be easier, I think we've fulfilled our life's purpose," John said.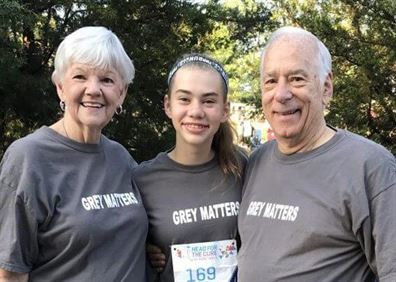 Heather serves on the board of directors as the corporate secretary with an organization called US Horse Welfare and Rescue. They work to educate people about the plight of America's horses. Many are currently sold at auction and shipped to other countries under inhumane conditions where they are then killed for human consumption.
You can learn more about the organization at www.ushorsewelfare.org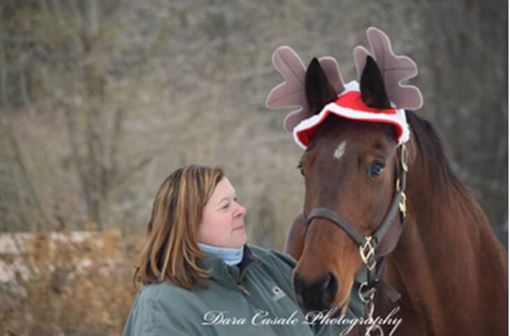 Mike Jones, MicroCare Vice President of International Sales, is participating in "Operation Air Drop" to help hundreds of thousands of our neighbors in North Carolina and South Carolina affected by the flooding from Hurricane Florence.
A North Carolina resident and commercial pilot, Mike is volunteering to deliver urgently needed hygiene supplies like diapers, soaps, paper towels and cleaning fluids to shelters and community centers where the roads are flooded, electrical lines are down and stores are closed.
Mike, along with 20 other volunteer pilots and dozens of volunteers on the ground, have sorted, weighed, packed and delivered thousands of pounds of donated supplies. They have flown 200 missions so far and expect to fly hundreds more over the next several weeks.