MicroCare Celebrates a Successful Year with All-Company Party
June 17, 2019
One eagerly-awaited event which is built around the Global Sales Meeting is the annual All-Company Party. This is a purely social event to which every employee in the company is invited. This year there were toasts, music, and of course great food. For 2019, the All-Company Party was held at the Mark Twain House Museum in Hartford where the author wrote some of his most famous works including Tom Sawyer and The Adventures of Huckleberry Finn.
One of the highlights of the party was a live action mystery based on the boardgame 'Clue'. The Sea Tea Improv company brought some of Mark Twain's most famous characters to life, giving the MicroCare employees clues to help them deduce who killed Pap Finn. The teams all solved the mystery - it was Tom Sawyer in the library with the knife! The focus was on teamwork and sharing information, which was the purpose of the Sales Meeting at large.
After working up an appetite solving the murder, the entire company assembled to enjoy dinner, dessert and each other's company.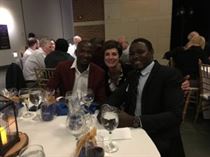 Frandge Blonzac, Guylaine Guerette and Issa Amane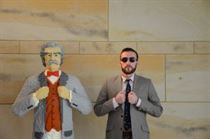 Jordan Bartucca strikes a pose with Mark Twain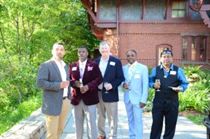 Aaron Berardino, Dwayne Reid, Steve LeFebvre, Jamar Martin and Don Drepaul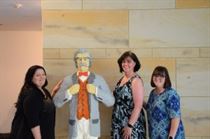 Amy Mancini, Mark Twain, Alicia Brault and Roxanne Stinney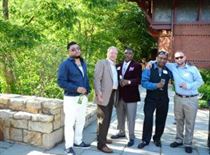 Marcy Casiano, Bob Sargent, Dwayne Reid, Don Drepaul and Adam Eckenroth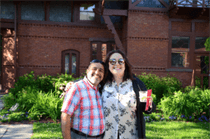 Juan Estronza and Stephanie Wood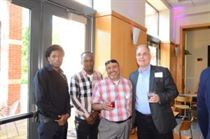 Solomon Reynolds, Lorenzo Foster, Juan Estronza and Tom Tattersall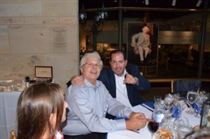 Vincent Fugaro and Dan Sinclair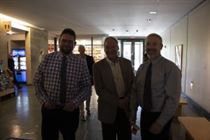 Mike Mason, Bob Sargent and Kevin Gaffney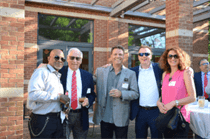 Lenny Gardner, John Hoffman, Rick Hoffman, Brian King and Mirela Omerbasic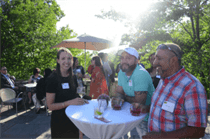 Emily Reck, Richard Gonzalez and Juan Estronza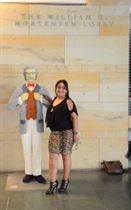 Laura Jimenez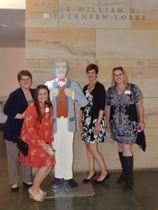 Sheri Pear, Miranda Nocera, Guylaine Guerette and Mary Pozdnyakova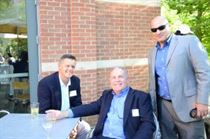 Kevin Marion, Bill Kushner and Pete Mazzone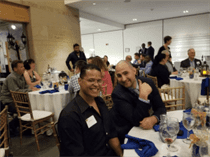 Jouhan Rivera and Austin Oulette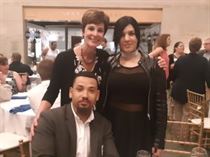 Guylaine Guerette, Migdalia Ramos and Aaron Berardino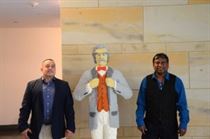 Tito Valdez and Don Drepaul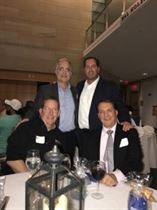 Steve Tremose, Tom Tattersall, Dan Sinclair and Javier Larranga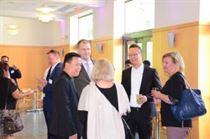 Jerald Chan, Scott Wells, Joe Ng and Collen Pace with Lucie Jones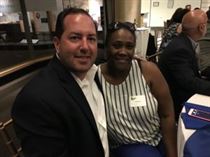 Dan Sinclair and Mimi Douet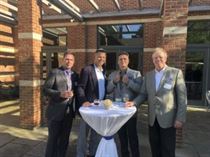 Vince Libercci, Kevin Marion, Rick Hoffman and Jay Tourigny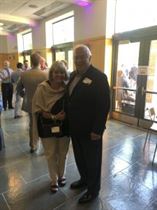 Lucie and Chris Jones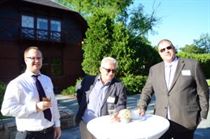 James Whitfield, Steve Playdon and Scott Wells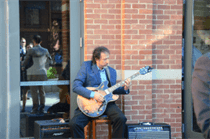 Frank Verala provided the jazz music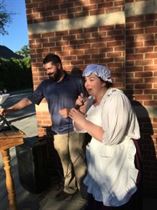 Sean form the Mark Twain House and Casey 'Katie Leary' from Sea Tea Improv set the stage for the 'Clue' tour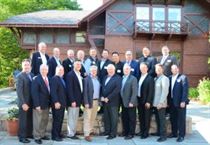 Russell Claybrook, Mike Arpin, Carroll Smiley, Dave Ferguson, Rob Lee, Ernesto Pollano, Jerald Chan, Keith Sanducci, Don Phifer, Scott Wells, Vince Libercci, John Hoffman, Bill Kushner, Kevin Marion, Steve Playdon, Chris Jones, Tom Tattersall, Joe Ng, Rick Hoffman and Dan Sinclair