Are MicroCare Cleaners SNAP Approved and Accepted?
Yes. All of the MicroCare, Tergo, Opteon and Vertrel brand products and their ingredients have been reviewed and accepted under the auspices of the Significant New Alternatives Program (SNAP) of the U.S. Environmental Protection Agency. A part of the implementation of the Montreal Protocol by the U.S. Government, the SNAP program is used by the EPA to ensure any new chemical introduced into the market by industry does not harm the stratospheric ozone layer. In recent years it has been expanded to include concerns about global warming, worker safety and smog.
In addition to SNAP approvals, all the MicroCare products also are TSCA approved ("Toxic Substances Control Act"), WHMIS approved for Canada, REACH registered for the EU, and ROHS and WEEE compliant. MicroCare produces and packages all these products in compliance with the Globally Harmonized System for chemical product safety and packaging.
These are great replacements for ozone-depleting solvents such as CFC-113, chlorinated solvents, HCFC-141b, HFE solvents and HCFC-225, as well as high-global-warming solvents such as perfluorocarbons (PFCs).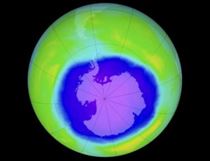 The "ozone hole" over Antarctica has shrunk by 4 million square kilometers from 2002-2015, mostly due to the reduction in ozone-depleting solvents. Source: BBC