Are There Any Materials Compatibility Problems with MicroCare Solvents?
General, materials compatibility is not an issue with the MicroCare cleaners, but make no mistake — materials compatibility can be a complex question. In general, the higher the Kb value of the solvent, the more likely the material will have some compatibility issues.
For example, Vertrel™ XF has almost no compatibility problems with any substrate. It has a very mild Kb value, around 20. On the other hand, the strongest cleaners have good materials compatibility across fiber glass, resins, plastics, ceramics, glass and metals like zinc, stainless steel, carbon steel, aluminum and copper, but will instantly destroy soft plastics such as polycarbonates. For example, some of the transparent coatings on electronic mobile and hand-held devices.
Gaskets and elastomers also will demonstrate some swelling but will, in most cases, revert to within a few percent of original size/weight after air drying. Swell, shrinkage, and extractables are strongly affected by the compounding agents, plasticizers, and curing processes used in the manufacture of plastics and elastomers. Therefore, thorough testing prior to use of any cleaner is particularly important.
Materials compatibility is not limited to solvents based on synthetic molecules. For example, d-liomene is a powerful, natural solvent made by every green plant. It will chew up elastomers and rubber in the blink of an eye.
If you have questions about specific plastics or elastomers, check the individual product spec sheets or contact MicroCare to have our Critical Cleaning Lab run some tests. Those tests will eliminate a great deal of uncertainty about your products, components and problems.
In short, MicroCare offers a wide range of specialty fluids so materials compatibility usually is not a major factor.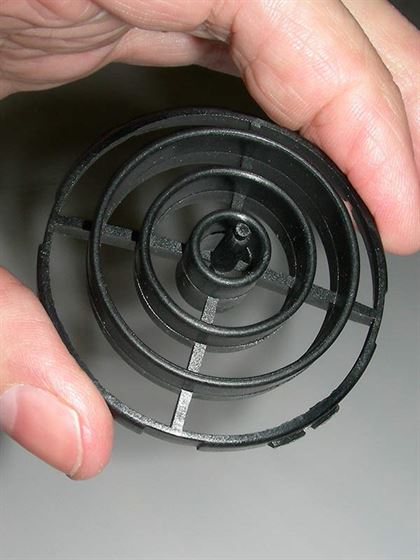 Parts made with soft plastics, rubbers and elastomers may be damaged by exposure to aggressive solvents with high Kb values