Which MicroCare Products Meet Mil-spec Cleaning Requirements?
Military customers know they must clean their electronics if they are going to get reliable performance under battlefield conditions. Many MicroCare solvents and cleaners have been and continue to be used for the cleaning of military devices, avionics systems, air frames, ground-based weapon systems and ground support equipment.
MicroCare cleaners can be used to remove fluxes and solder paste from mil-grade PCBs, to remove conformal coatings before rework or repair, to clean dusty or dirty connectors, and to cleaning housings and tools.
Military customers can be grouped into three 'clusters': (a) companies making new military products, (b) products being built/maintained to MIL-STD-2000, and then (c) companies making or repairing older mil-spec electronics.
For customers in the first group, many clients build to the SAE specs. (Note: The 'Society of Automotive Engineers' does not limit itself to just automobiles; 'automotive' means 'self-propelled' so cars, trains and ships fit into the category as well.) Oddly, there is no SAE specification for avionics cleaners. However, many avionics manufacturers use the MicroCare cleaners on their products. Companies using MicroCare cleaners include BAE, Marconi, Hamilton/Sunstrand, Raytheon, Boeing, L-3, Honeywell, Rockwell, Hughes, General Dynamics and Lockheed.
We have a smaller group of customers working to MIL-STD-2000, the world's first military 'performance-based' cleaning standard (which today has generally be replaced with new commercial standards). The Citrus-based Flux Remover (#MCC-EC7M) meets this old standard.
In addition, for the very oldest products carrying the strictest and least-flexible cleaning requirements, the Alcohol-Enhanced Flux Remover - ProClean™ (#MCC-PRO) meets WS-6538, among other specifications.
MicroCare is the world leader in benchtop precision cleaning. For almost four decades we've helped bring new tools and solvents to help the military reduce their costs while accomplishing their mission. If your military customers have any questions about these cleaners, please contact MicroCare right away.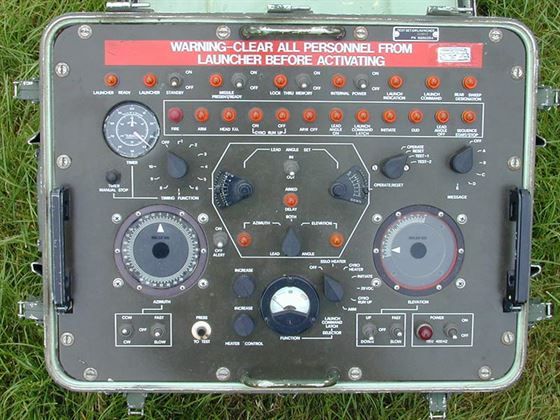 Military electronics need to operate under challenging conditions, take a great deal of abuse and have an extremely long service life. Quality cleaning helps these tools keep soldiers safe.