MicroCare Kicks Off the Annual Sales Meeting with Welcome Banquet
May 21, 2018
It's May, which means the Annual Global Sales Meeting for the entire MicroCare sales team is in full swing. This is THE most exciting event of the year, and it's held near the MicroCare headquarters in New Britain, Connecticut, halfway between New York City and Boston.
This four day event (five days for our international teammates) touches every corner of the business. There's product training, sales skills training, management processes and forecasts for the year ahead. There also is some great team-building, and that's the point of the opening night dinner.
The dinner this time was at the 2 Hopewell Bistro in Glastonbury, CT, and almost all the sales team was available to enjoy the fiesta. The restaurant did a great job and everybody had a marvelous dinner, except for the one guy who ordered the "Airline Chicken." Here are a few other snapshots to make you smile: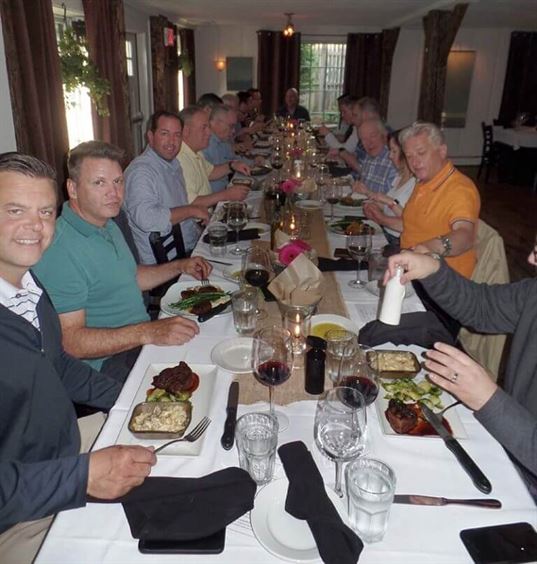 Most of the MicroCare sales team gathered for dinner on Sunday night in Glastonbury, CT in advance of the annual global sales meeting.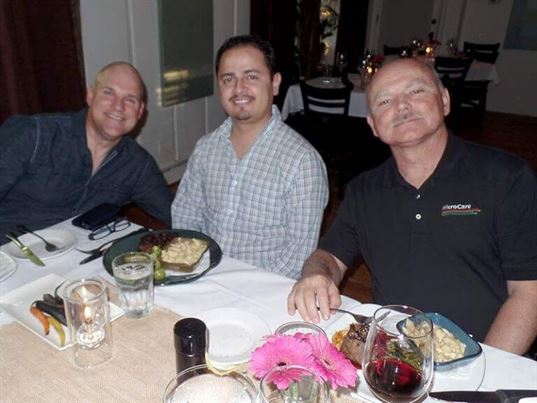 The "get together" dinner on Sunday night is a great way to renew old friendships and make new ones. Here, Brian Teague, Agustin Mireles and David Ferguson enjoy their dinners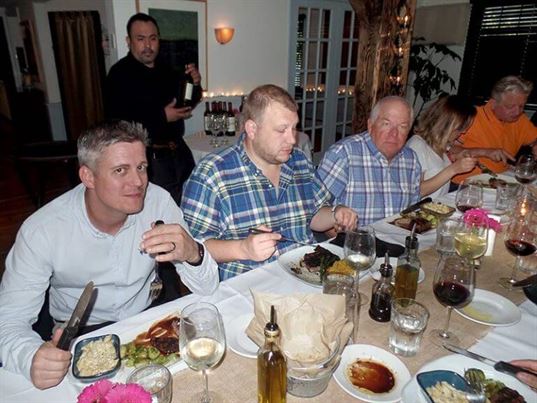 The newest member of the MicroCare team, Liam Taylor (left) enjoyed his dinner with Scott Wells and Chris Jones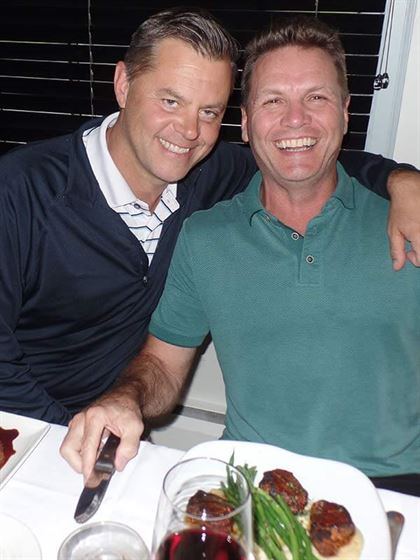 Kevin Marion and Rick Hoffman are two of the newer members of the MicroCare team and enjoyed their steaks at their first MicroCare global sales meeting.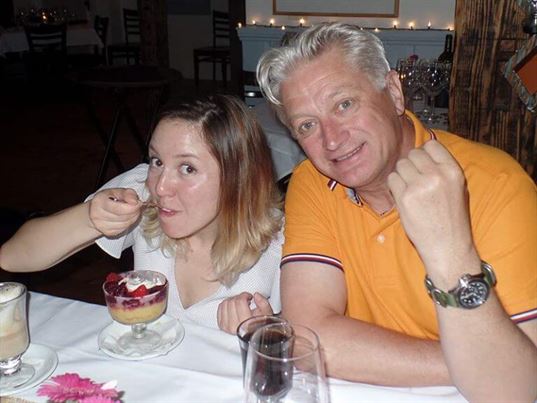 Deserts are always the best part of a dinner, as Venesia Hurtubise and Steve Playdon seem to be demonstrating here.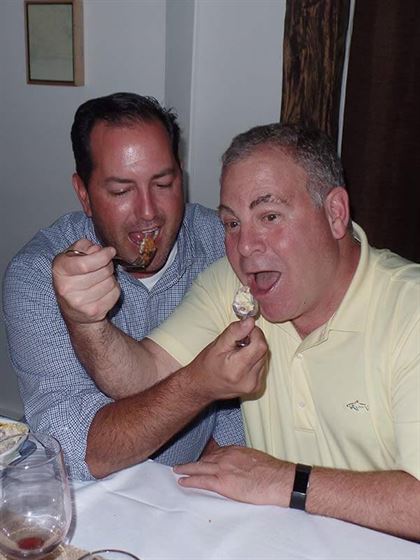 >More desert fun, as Dan Sinclair and Bill Kushner exchange their vows!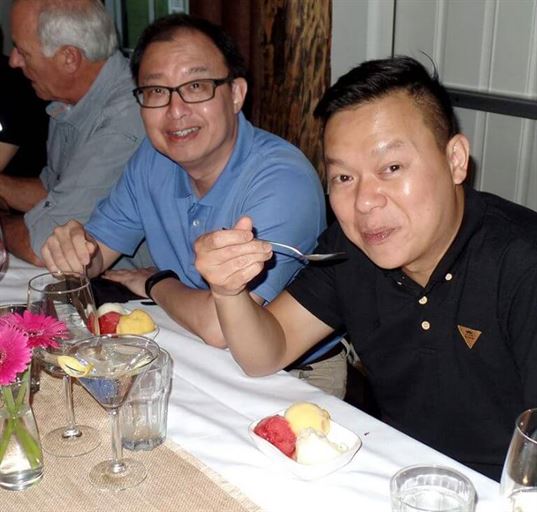 Visiting the USA from MicroCare Singapore, Dixon Tan and Jerald Chan enjoyed their deserts at the MicroCare global sales meeting in Glastonbury, CT.
Click here to see the "Salute the the Stars" award banquet.