Cleaning Jumpers and Exposed End-faces — What's the Best Way?
The fiber end-face should be inspected with a fiberscope of at least 80-200x magnification, and if it is contaminated, it should be cleaned using wet-dry cleaning.
With the wet-dry cleaning method, an optical quality cleaning cloth and fluid are used. When using this method, dampen the cleaning cloth with the Sticklers® Fiber Optic Splice and Connector Cleaner Fluid (#MCC-POC03M) and wipe the end face of the connector once, and dispose of the wipe. Never re-use wipes.
Other options include using a push-to-clean tool, such as a CleanClicker from Sticklers, which are equipped with an alignment sleeve adapter which is perfect for cleaning exposed termini.
One other option, unique to Sticklers, is the P25 CleanStixx, a special cleaning swab designed for exposed termini. This is particularly useful on hermaphrodidic connectors, such as TFOCA designs.
The fiber should not be used if the cleaning is unsuccessful because the immoveable contamination probably is a defect (scratching, improper polishing, or some other damage).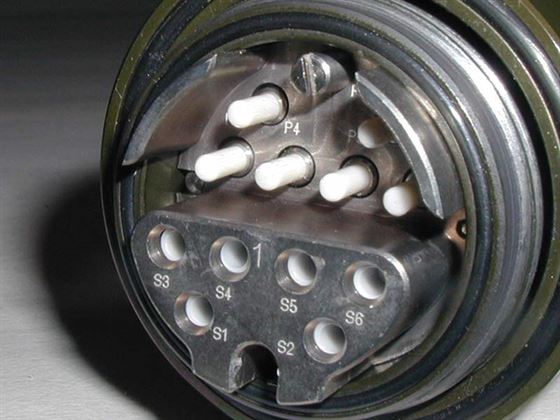 A typical hermaphrodidic connector. These can be very challenging to clean properly